ABM brokers Cargo Aircraft Charter Services at short notice worldwide due to long-term contacts with airlines, aircraft owners and operators. ABM provides Air cargo charters to freight agents, corporations, oil companies, etc. Freight or Cargo aircraft Charter are provided according to the requirements of the client and the nature of the cargo.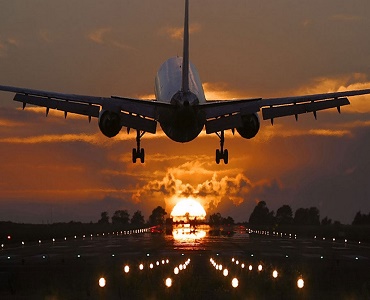 ABM specializes in the following
We develop and design new procedures and tools systems for your agricultural products environments uts seds occasionally circumstances occur in which toil pain procures some great pleasure occasionally circumstance.
Cargo Aircraft Charters for transportation of Heavy and Outsized Cargo.
Outsize cargo charter can be transported in one consignment avoiding delays and losses in transporting piecemeal shipments by several airlines flying different routes.
Cargo Aircraft Charters for transportation of Relief or Aid Cargo.
During international emergencies, disasters, etc. when scheduled airlines may not have access to the most convenient airports, chartering aircraft charter is the ideal solution.
Cargo Aircraft Charters for transportation of Fresh Produce or Perishable Goods.
Fresh and/or perishable goods are safer transported in air cargo charter where the delays associated with scheduled airlines can be avoided.
Cargo Aircraft Charters for transportation of Dangerous or Hazardous Cargo.
Hazardous cargo, like radioactive material, needs to be segregated from normal traffic and carefully kept in optimum conditions. Aircraft charter makes it possible for dangerous cargo to be flown to its destination airport in safer conditions.
Cargo Aircraft Charters for transportation of Livestock.
ABM has chartered suitable aircraft for the secure transport of animals like rhinos, antelopes, horses etc. Livestock need to be transported in as short a time period as possible and kept carefully in conditions favorable to them enroute. Aircraft charter bypasses airlines procedures and can fly to the airport closest to the final destination.
Cargo Aircraft Charters for transportation of Fragile Cargo.
Air cargo charter saves fragile cargo from being roughly handled at ports and custom posts.
Reasons for Freight or Cargo Aircraft Charters:
Cargo aircraft are chartered for transporting cargo to remote locations not serviced by scheduled airlines.
Cargo aircraft are chartered by airlines for transporting cargo to locations where the requirements of the landing strips are not met by their aircraft.
Cargo aircraft are chartered for transporting cargo over areas of restricted access, civil strife etc.
In order to provide efficient services to its clients, ABM needs the following information with an air Cargo Charter enquiry.
Cargo size (tonnage and cubic capacity)
Drawings for outsize cargo (to assist the loadmaster)
Route
When the cargo needs to arrive and who it needs to be delivered to (the Consignor)
Any special requirements e.g. dangerous goods clearance
ABM is committed to finding cost effective air cargo solutions, providing support for worldwide freight companies and individual clients needing strategic transportation assistance.
Established over 3 years ago, we've built an unrivalled understanding of the business. Today we offer an outstanding range of services, exceeding clients' expectations each and every time.
We provide a unique offering – a full range of aviation services that spans both executive helicopters and private jets – from private charter to aircraft management – from aircraft operations to aircraft sales & acquisition, to Ground Operations support.